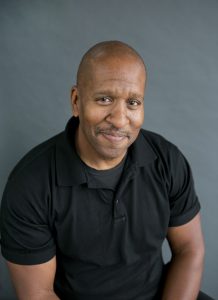 As a Fitness Trainer I have noticed a trend over the last couple of years in the area of the burgeoning group fitness businesses that have come into vogue…..we know who they are.
These businesses draw in individuals who want to train but not in an individual one on one setting where they are the sole focus of attention. Each of these businesses have different gimmicks, environments that lure perspective clients in with hopes of a transformation.
So let's take a look at the differences.
Personal Training vs. Group Training:
Personal Training:
Personal Training is expensive, however the personal training experience is tailored specifically for the individual and their needs and goals.
The training is designed with the individual in mind and the client is under constant monitoring/supervision during the entire session.
The client is usually evaluated prior to beginning any active training. This evaluation starts with a medical history questionnaire, strength evaluation, nutritional assessment and the setting of goals.
Based on this evaluation the trainer will design an exercise plan that the client can maintain whether with the Trainer or not.
A trainer will be able to put direct focus on the client during the session and would be able to motivate the client or identify any issues that might keep the client from reaching their goals and fix them.
Personal training is evidence based. Clients are tracked via documentation that shows progress and how that progress was achieved. This enables both the client and Trainer to repeat these efforts and achieve the same results.
Personal training is not without its detractors such as cost. Some Personal Trainers have extreme costs associated with a short duration exercise session which is why most individuals do not sign on with a personal trainer.
With the fact that personal training is one on one it can become extremely personal as weaknesses are pointed out to the client which could have a positive or negative effect based on how the client perceives this information.
If the set goals are not met this could also be a negative experience for the client which sometimes leads to the client walking away from the program.
Group Training:
Group Training is inexpensive, far less than Personal Training.
Group Training is usually short in duration and high in intensity.
During these group sessions individuals are guided through a series of exercises directed by an individual who may or may not be a certified personal trainer.
Individuals attending these sessions are not usually monitored individually to insure proper form or technique. There is also a lack of monitoring for medical status during periods of intense training.
There is no medical clearance prior to attending these sessions however releases of liability are usually the norm.
Group training can be a cost effective way of getting high intensity exercise with the benefit of motivation from the group.
Comradery is a built-in benefit of group training which leads to a team dynamic which allows the individual to continue through the program.
As you can see, each type of training has its pros and cons. It is up to the individual to make an informed decision as to which direction they should go when it comes to their fitness needs and the end result that they wish to achieve.
The type of training selected by the individual should meet the needs and desired results of that individual.
If you chose a group class, realize that you are part of a group and individualized attention is going to be at a minimum but your cost will be less than in a class environment.
If you choose personal training you will get that individualized training with personal attention to your desired results and goals. However the cost/expense will be more than with a group class. You will be the sole focus of the trainer who will build exercises specific to your needs, monitor your progress as well as your well-being during your training sessions.
The most important thing to remember is to exercise wisely and exercise safely and choose the program that fits your needs both physically and financially.